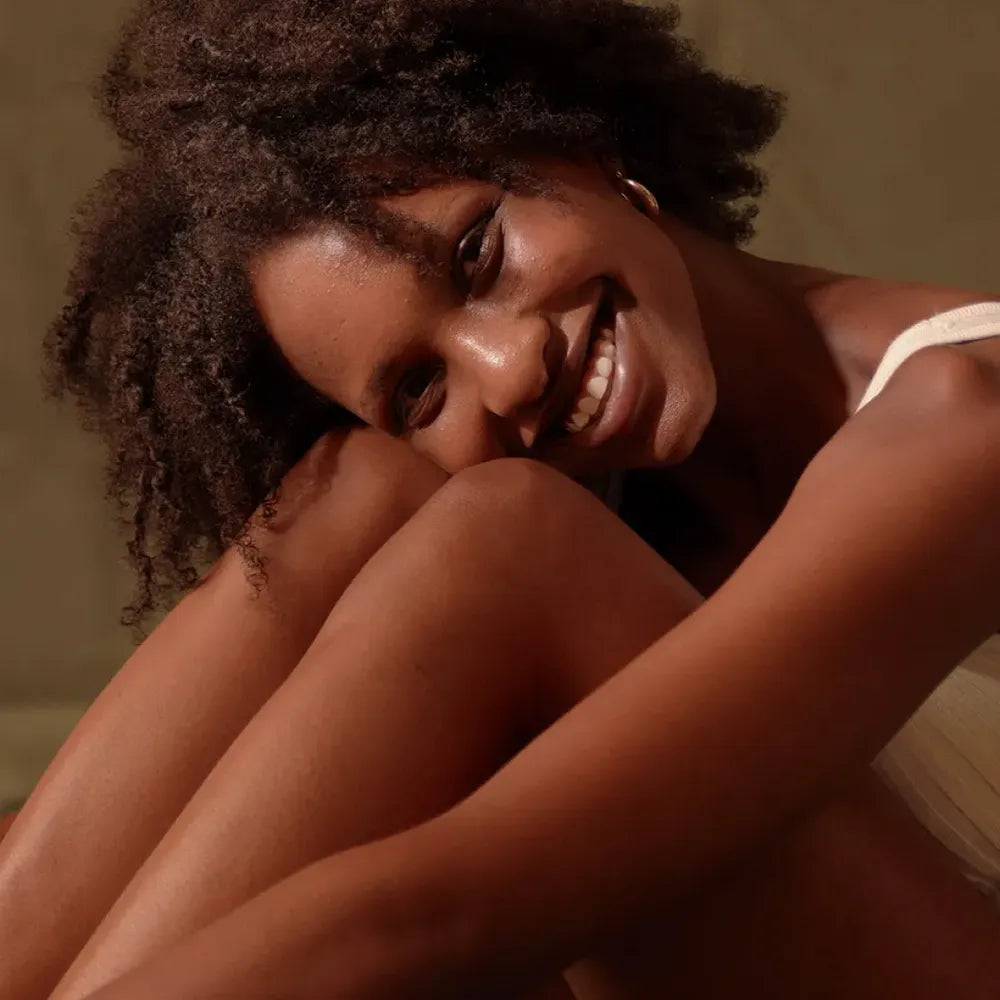 Your New-Age Beauty Solution
There's more to your skin's health than what you see on—or apply to—the surface. Taking an ingestible beauty supplement like Dose & Co drives real, lasting results from beyond the surface. Think: improved skin tone, elasticity and hydration; thicker hair; longer, stronger nails; and a reduction in fine lines and wrinkles, thanks to premium, high-dose collagen peptides that have been sustainably sourced and clinically tested.
We source complimentary active ingredients known for their quality and efficacy, to deliver an inside-out approach to beauty. And because it's as much about what you're not putting into your body as what you are, we leave out GMOs, gluten, preservatives, hormones and artificial flavors, colors and sweeteners—and offer dairy- and soy-free alternatives.
SHOP NOW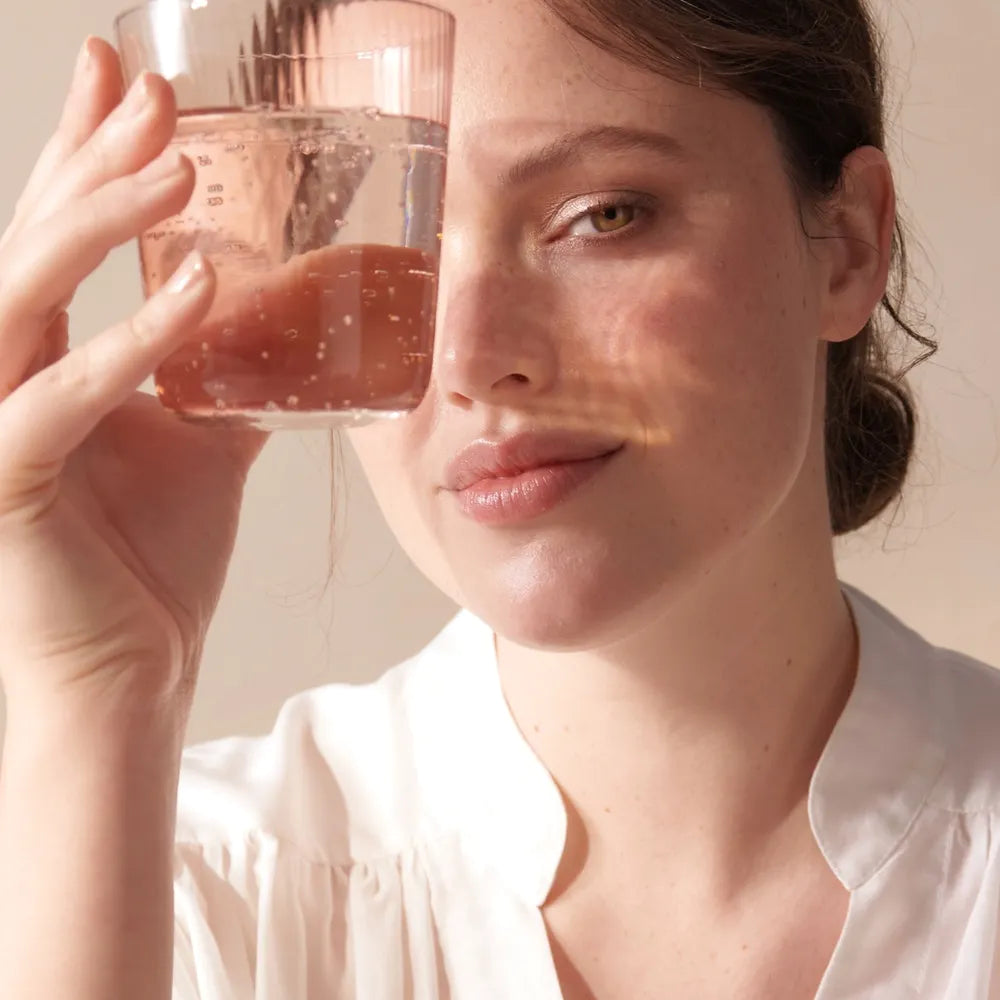 The Dose & Co Difference
Dose & Co is based in health, led by science, and backed by proof. Not only are we founded by a certified nutritionist, but we're backed by doctors, dermatologists and aestheticians, and use clinically tested ingredients. Plenty of brands promise the world and then don't deliver, but our final products undergo extensive consumer trials with real people who see real results.
It's why we've sold over 4 million tubs and won several major beauty awards—along with the praise of almost every major media publication (think Vogue, Forbes, WWD, Harper's BAZAAR, ELLE and Glamour).
Ready for a new approach to beauty? Discover the Dose difference for yourself.
REAL RESULTS
Thousands of five-star reviews
INCREASED HYDRATION

Our collagen works synergistically with your body to enhance skin hydration. Collagen's ability to retain moisture can contribute to a noticeable improvement in skin's moisture levels, promoting a smoother and more plump complexion.

INCREASED ELASTICITY

The collagen found in Dose & Co products supports skin's elasticity by maintaining the structural integrity of the skin's layers. This can lead to firmer and more resilient skin, helping to counteract the effects of sagging or loss of elasticity.

BRIGHTER, MORE RADIANT SKIN

By providing the essential nutrients necessary for skin health, Dose & Co's collagen products can contribute to a brighter and more radiant complexion. Improved hydration and collagen production can lead to a youthful and vibrant glow.

REDUCTION OF FINE LINES AND WRINKLES

Collagen plays a key role in maintaining the skin's texture and minimizing the appearance of fine lines and wrinkles. Regular use of Dose & Co products can potentially lead to a reduction in the visible signs of aging, promoting smoother and more youthful-looking skin.

LONGER, THICKER HAIR

Dose & Co's collagen supplements not only benefit the skin but also support hair health. Collagen provides the necessary amino acids for strong and healthy hair growth, potentially leading to longer and thicker locks over time.

STRONGER NAILS

Weak and brittle nails can be a sign of nutritional deficiencies. Dose & Co's collagen-infused products can contribute to stronger and healthier nails by supplying the body with the building blocks needed for nail strength and growth. This can result in nails that are less prone to breakage and splitting.
Praised by
"The best collagen for firm skin"

"I loved how quickly I saw results in my hair, skin and nails and how I was feeling"

"Meet The New Collagen Brand Everyone Is Talking About"

"Everything You Need To Know About Collagen Supplements And The Best Ones To Shop Now"
Journal & Recipes
After a Healthy Snack? Nourish Your Body With This Fresh Berry Yogurt Bark Prep Time: 10 minutes | Down Time: 2-3 Hours | Serves: 4

After a Healthy Snack? Nourish Your Body With This Fresh Berry Yogurt Bark Prep Time: 10 minutes | Down Time: 2-3 Hours | Serves: 4

Try This Hailey Bieber Erewhon Strawberry Glaze Smoothie Dupe Prep Time: 10 minutes | Serves: 1

Try This Hailey Bieber Erewhon Strawberry Glaze Smoothie Dupe Prep Time: 10 minutes | Serves: 1

Packed with vitamins, minerals, and natural antioxidants, this invigorating elixir can help promote radiant skin from within. YIELDS: 2 PREP TIME: 10 minutes

Packed with vitamins, minerals, and natural antioxidants, this invigorating elixir can help promote radiant skin from within. YIELDS: 2 PREP TIME: 10 minutes